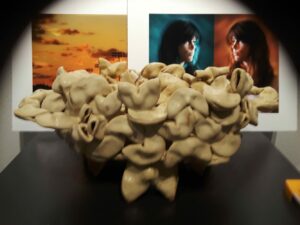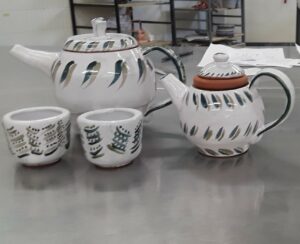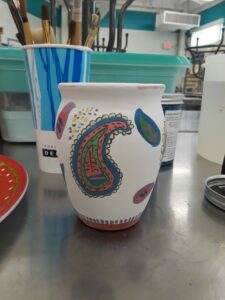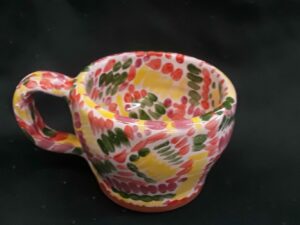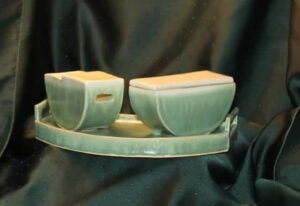 My interest in ceramics was something that nagged at me for years.  It wasn't until I decided to go back to college and took my first wheel class that I realized this was something I wanted to do for the rest of my life.
For the past 2 years, I have been creating some unique Majolica pottery.  Even though this is a very frustrating glaze to work with, by the end of constantly testing the glaze was I able to "master" it……if there is any such thing.
I created a bowl out of many, many, many ceramic fortune cookies, for this I received first place in a local art show in Florida.
I graduated as a studio art major at The State College of Florida.  The freedom to create, as well as the ability to have the most knowledgeable professors with me along every step of the way, helped me to push myself to create better and more interesting pieces.
My focus going forward is to work more in hand building.  My Octopus (people have said it looks like Squidword) is the most rewarding piece I have ever made. I can't wait to glaze it to see the final results.